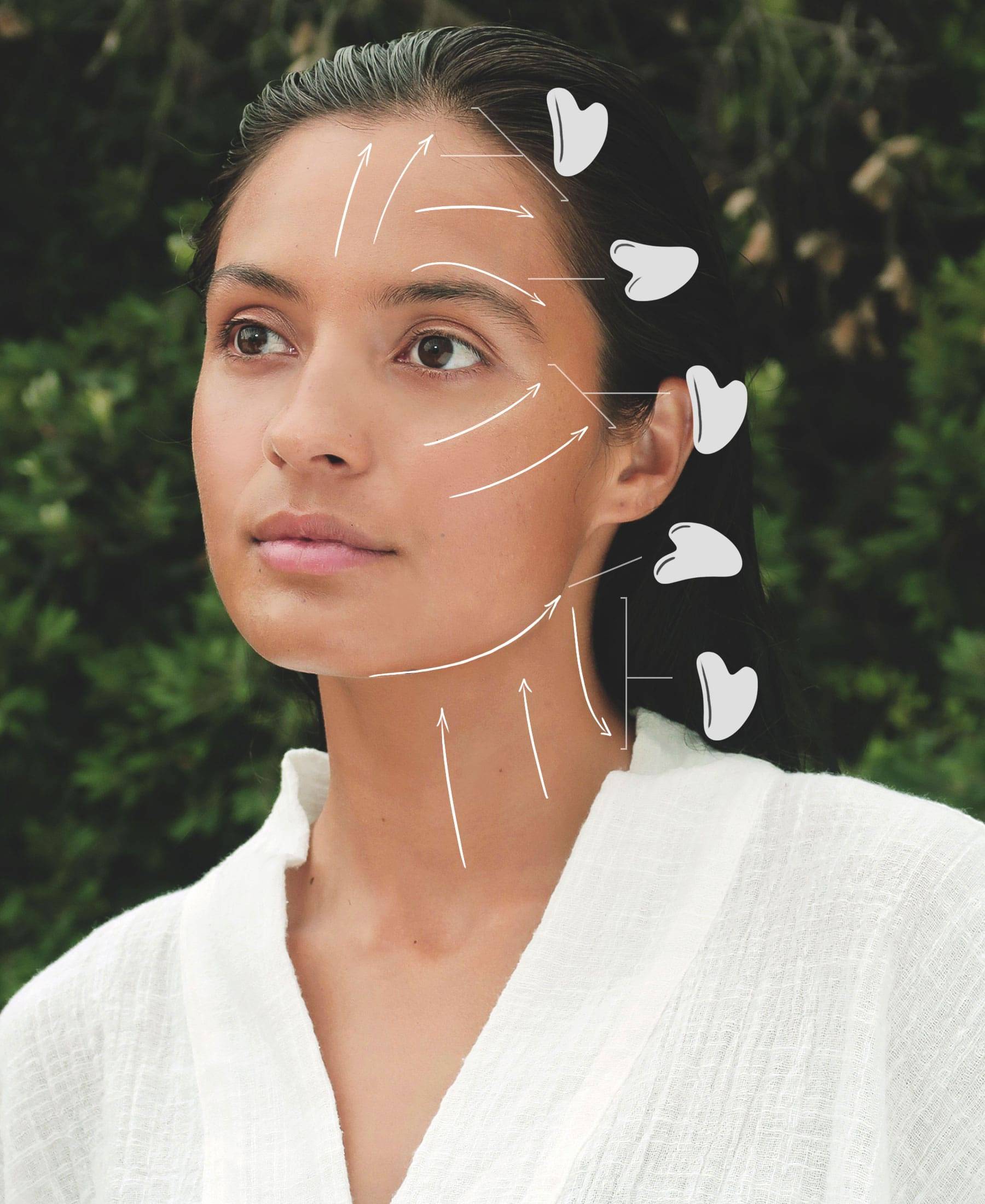 Scrape against the skin in an upwards and outwards motion.
Get ready for the day ahead. Use firm, short strokes to promote blood circulation and reduce puffiness.
A perfect evening ritual. Use long, slow strokes to relieve muscle tension and prepare for sleep.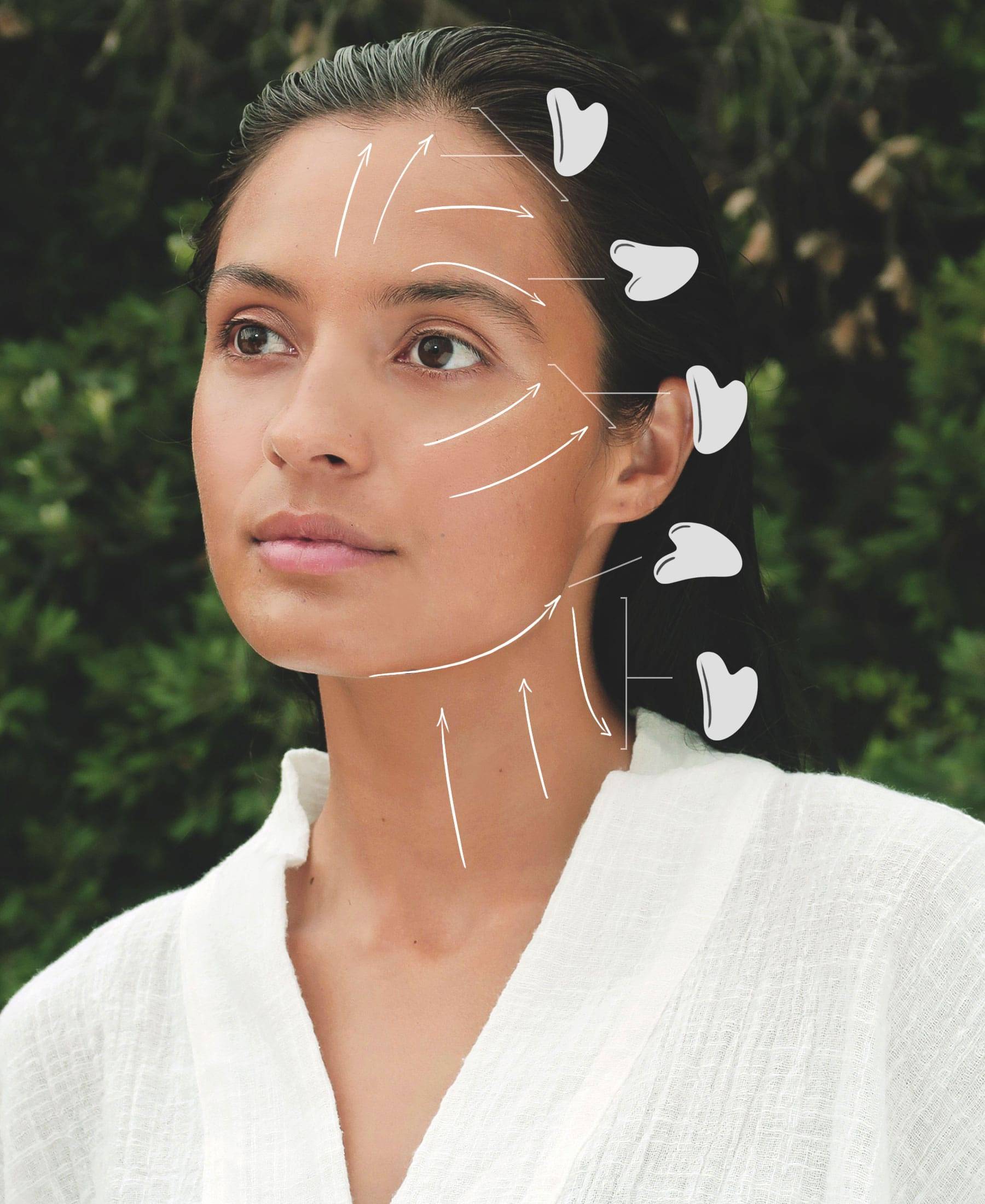 Gua Sha (pronouced gwah shah) can seem to be the latest beauty craze but it actually stems from Traditional Chinese Medicine and is a technique that has long been used for its health benefits. The technique generally involves using a Gua Sha Tool to massage the skin using scraping motions in one direction with the purpose of stimulating the energy that flows in the body (known as qi).